New Museum in Denmark Celebrates the Fantastical World of Hans Christian Andersen
Many of us have spent hours of our own childhoods or alongside our favorite kids immersed in stories like the Snow Queen, the Emperor's New Clothes, the Princess and the Pea, the Nightingale, and the Little Mermaid, either in timeless storybooks or Disney movie incarnations.
Now, the author who created these immortal works is being reinterpreted and remembered in a new museum in his birthplace of Odense in Denmark. The new attraction is one of Denmark's largest and most ambitious museums.
Hans Christian Andersen was born in 1805, and lived until 1875. Denmark is home to a number of reminders of his enormous contributions to our collective culture, including a statue of Andersen himself and another of his famous Little Mermaid overlooking the sea in Copenhagen.
In the summer of 2021, a new museum opens in Odense, called H.C. Andersen's House, and the exhibition leads to the author's childhood home to showcase Andersen's life's journey.
His fantastical fairytales serve as the foundation of a brand new type of museum, whose designers say will not just communicate about Andersen, but as Andersen.
The vision for
H.C. Andersen's House
is to create a complete artistic experience in which architecture, sound, light and a stream of images constantly invite new encounters between each visitor and Andersen's fairytales.
"Hans Christian Andersen's artistic universe is fantastic, because it reverses how you imagine this world you thought you knew," explains Creative Director of the new museum, Henrik Lübker.
"In the new museum, we use Andersen's own artistic strategies as the starting point for how the garden, the house and the exhibition have all been shaped, as well as for the many artistic contributions that will also be part of the museum."
The museum is a vision of a fantastical world that might have been dreamed up by the teller of fairytales himself. The famous Japanese architect who designed the museum was inspired by Andersen's story 'The Tinderbox,' in which a tree reveals an underground world and a secret, new universe.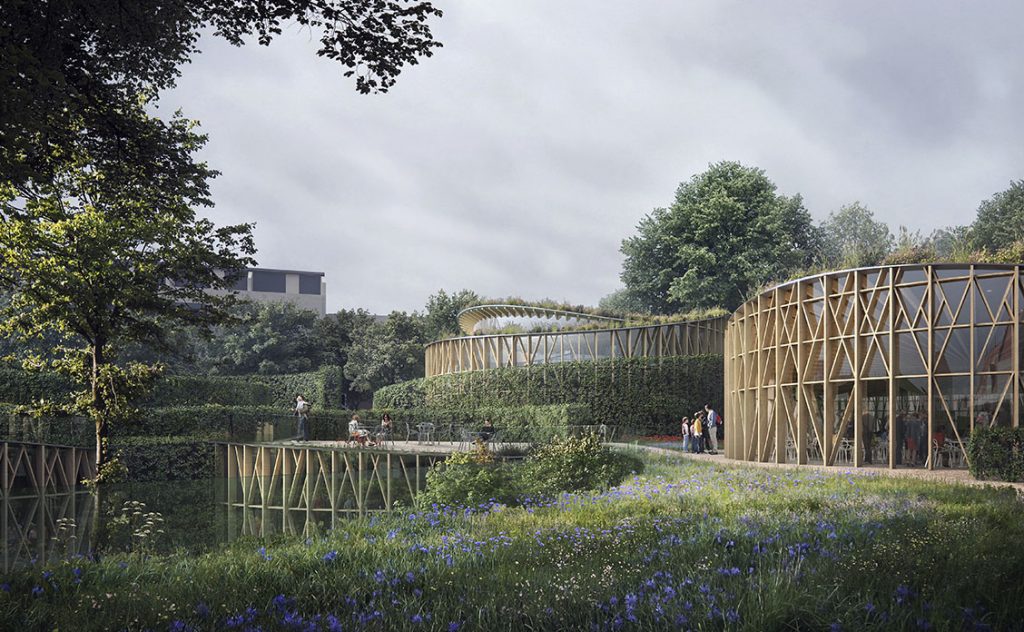 In a nearly 1.5 acre site, a children's house and underground museum, entwined with a surrounding magical garden, don't just retell favorite fairytales, they let you walk in the footsteps of the author, and pique visitors with the familiarity and nostalgia of childhood memories, and inspire us to re-read the works of Hans Christian Andersen all over again with fresh and playful eyes.
Fun fact about Hans Christian Andersen: he had a travel imagination, too. Andersen travelled throughout Europe, as far as Morocco in the mid-19th century, and the travel quote, "To travel is to live" was written by Andersen in 1855.
#StartYourTrip!
Copyright BestTrip.TV/Influence Entertainment Group Inc or Rights Holder. All rights reserved. You are welcome to share this material from this page, but it may not be published, broadcast, rewritten or redistributed.